It's hard for me to have a blog and not post images of my favorite female graffiti artist. She utilizes paint brushes in her application and the way she embraces a woman's curves is beautiful. I'll always be inspired by Fafi and maybe you will be, too! You can also check out Fafi's online shop and snag a tee with her artwork on it. Woohoo!


The following FAFI related images are taken/borrowed/snagged/grabbed from www.fafi.net.

FAFI



FAFI



FAFI



FAFI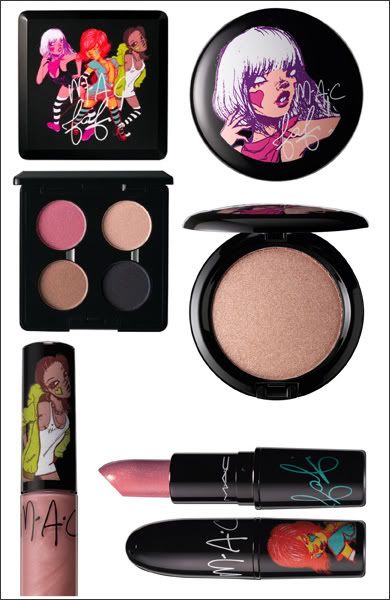 FAFI x M.A.C. Collabo!
(image from MobLiving)

The feisty ladies of Married to the Mob did an interview with Fafi back in February of this year, check it out here!