Legendary designer Yves Saint Laurent dies at 71
By ELAINE GANLEY for Associated Press

PARIS (AP) — Yves Saint Laurent, one of the most influential and enduring designers of the 20th century, empowered women by reinventing pants as a sleek, elegant staple of the female wardrobe.
Saint Laurent, 71, died Sunday night at his Paris home after a yearlong battle with brain cancer, said Pierre Berge, Saint Laurent's close friend and business partner for four decades.
"Chanel gave women freedom," and Saint Laurent "gave them power," Berge said on France-Info radio. He called Saint Laurent a "true creator" who went beyond the aesthetic to make a social statement.

Full article here.

My entire collection from my senior year at college was based on the artwork of 1960's American Pop Artist, Roy Lichtenstein. I used red, white, blue, and yellow colorblocking with cotton jersey knits and black oversized rib knit piping. I did sleeveless tunics, puff sleeve tees, and mini skirts with blue and red fronts and black backs. I just found a dress that Yves Saint Laurent designed in 1965, that is very similar to the collection I developed in 2004. This is the first time I've seen this dress. I guess I was unconsciously channeling Yves Saint Laurent.



A sleeveless tank from my 2004 Collection. This is the only photo I have online. The pieces with that include white jersey knit are more similar to Yves design.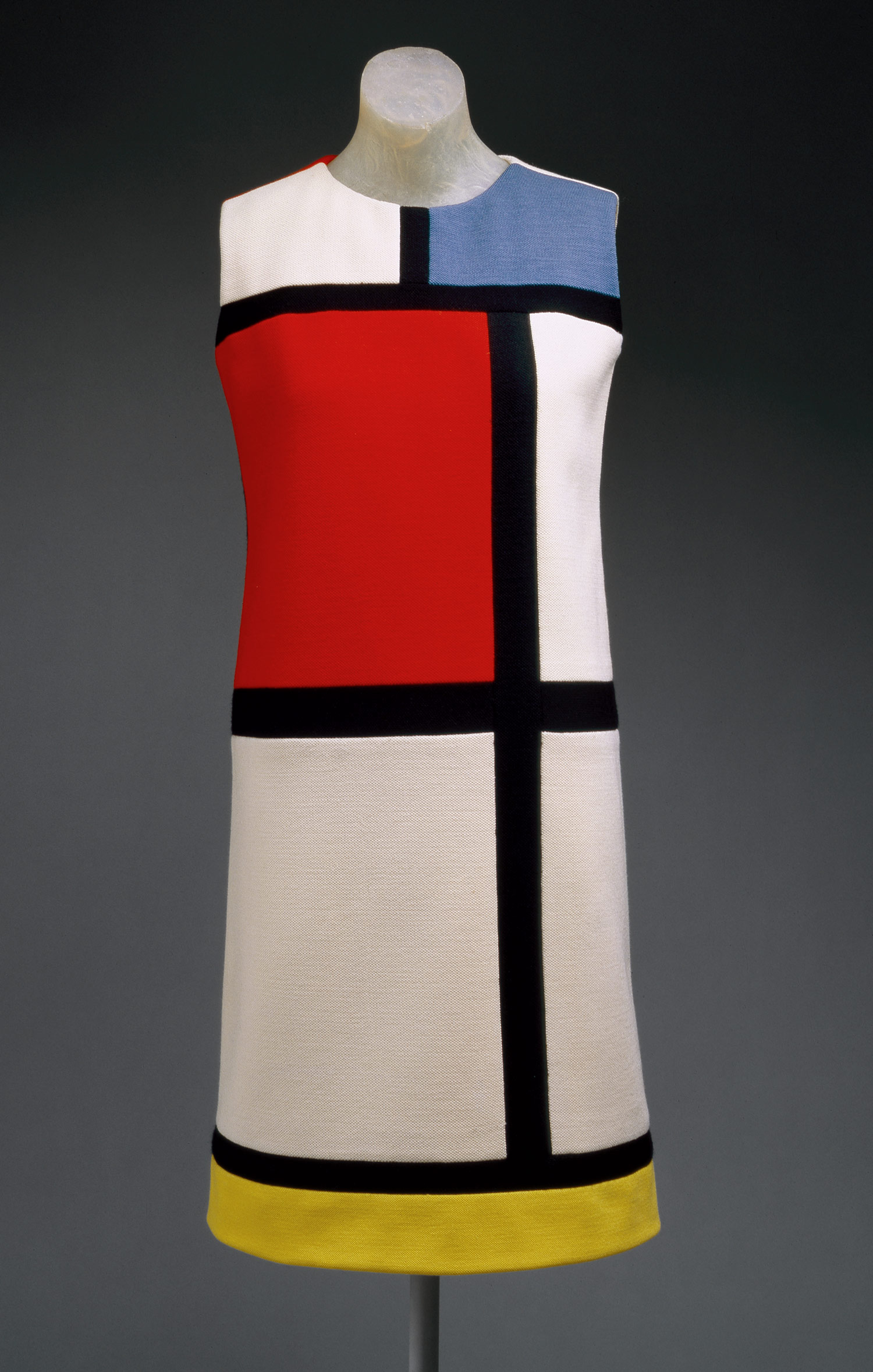 "Mondrian" day dress, autumn 1965, Yves Saint Laurent
Wool jersey in color blocks of white, red, blue, black, and yellow

Roy Lichtenstein's Artwork/My inspiration: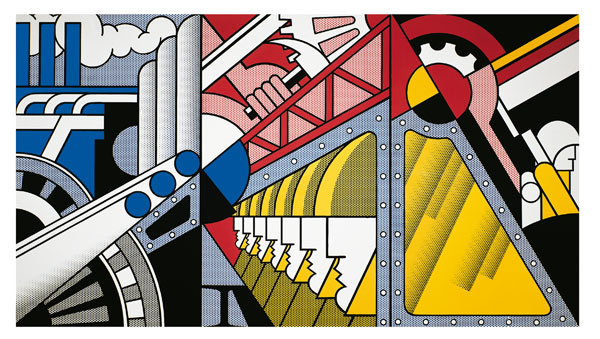 RIP Yves Saint Laurent. You're a legend.